MAXONE s.r.o. is a young and flexible company active in the field of electrical engineering and power engineering.
The company's core business is the sale and maintenance of Danfoss Drives VACON® frequency inverters, the sale, service and installation of electric vehicle charging stations, the rental of diesel generators and power generators, and the manufacture, repair and maintenance of electrical equipment. Our team consists of experienced electrical engineers with a desire to reflect on client needs and requirements.

Diesel generators rental
If you can't come to the electricity, the electricity will come to you. We offer our customers the rental of diesel generators for festivals and other outdoor events, planned or emergency power outages.
Read more >>
Electromobility
Electricity, as the cleanest known form of energy, has also found its place in the automotive segment for obvious reasons. Electric vehicles are becoming a natural part of our roads.
Read more >>
PV plant maintenance
More than 500MW of photovoltaic power plants are installed around Slovakia. Our company covers the service of photovoltaic inverters for most of these.
Read more >>

Electric drives
Electric drives are an integral part of modern society, whether in industry or the municipal sector. The principle of operation is the conversion of electrical energy into mechanical energy.
Read more >>
High voltage
We provide work and material for transformer stations and HV substations up to 22kV, including measurements, kenetron testing and expert inspections and tests.
Read more >>
Technical examinations and tests of LV and HV
We provide our clients with specialized inspections and tests on HV and LV electrical equipment, be it the first (initial), regular (periodic) or emergency testings.
Read more >>
Tool Rental
In our tool rental, you will find a wide range of the highest quality equipment for home, garden or small construction work.
Read more >>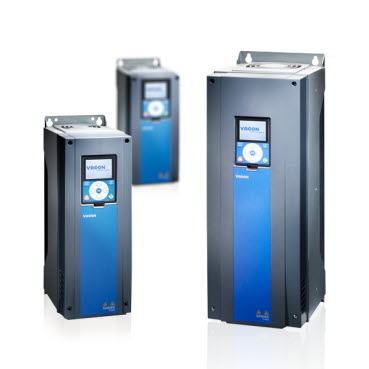 MAXONE s.r.o. is an official Danfoss Drives VACON® Service Partner and Distributor in Slovakia. Our team has been working with VACON frequency inverters since 2008 and we have direct experience with most drive and photovoltaic applications used in Slovakia based on VACON® hardware
Our team has been working with VACON® frequency inverters since 2008 having direct experience with most of the drive and photovoltaic applications in Slovakia based on VACON® hardware.
We provide:
Supply of VACON® frequency inverters
Turnkey delivery
Expert advice on dimensioning the frequency converter
Warranty and post-warranty service